Father's Day Gifts for Every Type of Dad
Father's Day is just around the corner. Is your Dad such a special breed of Father that you just don't know what to get him? We've got you covered for all kinds of Dads with gifts that he'll be sure to love.
For The Dad Who Loves His Lawn More Than Anything (Literally)
Is your Dad a lawn fanatic? Try looking into trimmers and lawn blower sets to not only save money, but to make sure he's prepared for the summer.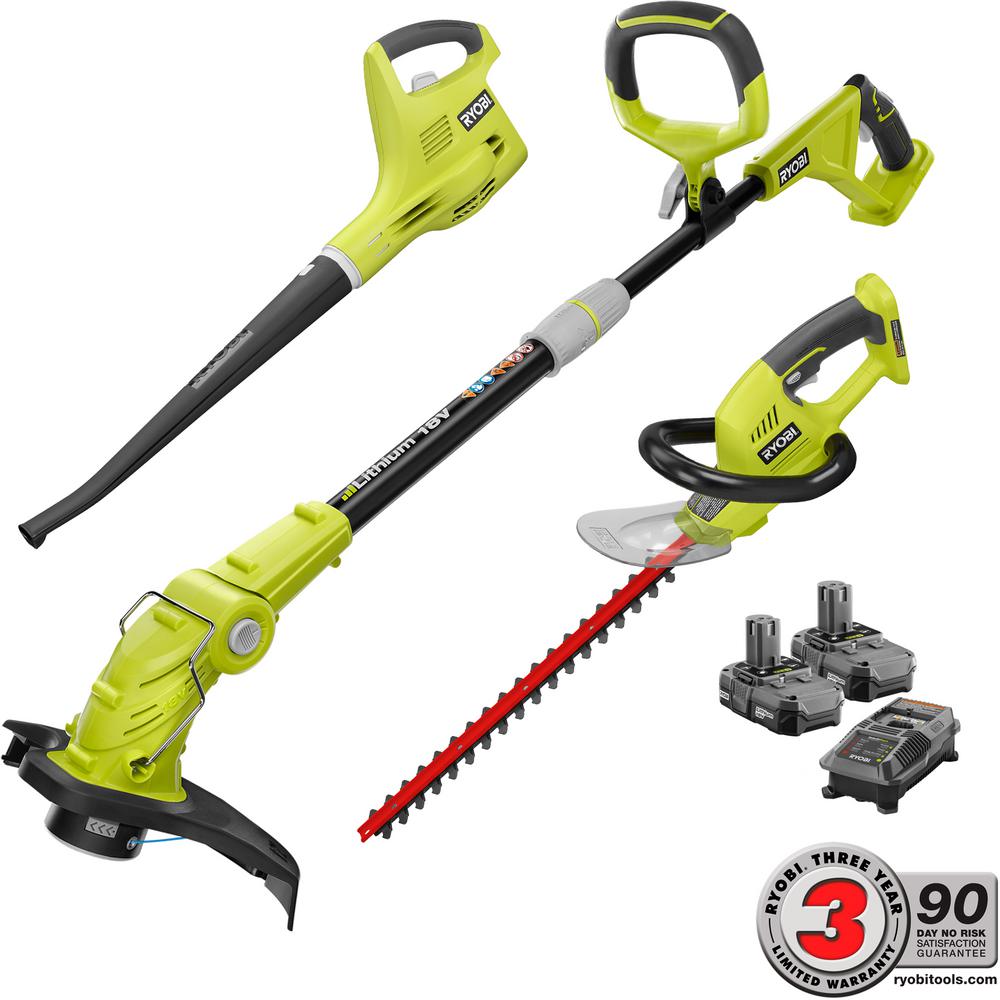 Via HomeDepot
For The Dad Who Wants to Look More Rough on the Edges
Your Dad finally following Mom's advice and growing out the facial hair? Make sure he's ready to tame, moisturize and stay on top of it with a beard kit. You can even get him a monthly subscription from plenty of brands, such as The Beard Club.
Via The Beard Club
For The Dad Who's Spending Father's Day On the Grill
We all know Father's Day is just an excuse to get Dad on the grill. Get him prepared to barbeque up some steaks. He'll enjoy making them, and you of course will enjoy eating them. 
Via Target
For The Dad Who Always Needs a Cold One – Even in the Shower!
We all know a shower beer guy, and if your Father is one, this is the perfect gift for him. This Stanley and Duke Cannon collaboration brings beer soap and beer holder together to create the greatest gift a shower beer drinker could ask for. And, they donate 5% of their sales to K9s for Warriors, so it's for a great cause.
Via Duke Cannon
For The Dad Who Started Spending Too $$ Much At Starbucks
Do you regret showing your Father Starbucks' cold brew? Now he can make it at home. This cost-efficient solution is not only good for your dad's pockets, but now you'll have premium cold brew at home always. Plus, it also brews tea. 
Via Amazon
For the Dad Who Keeps His "Dad Shoes" Shiny
We all know a Dad who wears that one pair of his favorite sneakers on all occasions. In the lawn, in the house, even out to family dinners. Help your Dad keep his infamous shoes in tip-top shape with a shoe cleaning kit. 
Via Zappos
For the New Dad Who Can't Stop Hearing Baby Shark
The newest baby trend is the recovering of that old camp song – Baby Shark. Yes, the one that goes do-do-dodo. Sorry, it is now stuck in your head, isn't it? Well, imagine how a new Dad feels. Surprise him this Father's Day with a Daddy Shark mug, it'll surely make his day. 
Via Amazon
For the Dad Who Loves His Home
Here at Spira, our customers love the way their home looks, and they know that the Mailbox is how their home greets every visitor, walker, and dog that passes by. Gift your Dad the gift of good looks for your home and check out our Stainless Steel or Matte Black post boxes and wall boxes to truly make him smile this holiday. He deserves it!
Happy Father's Day!